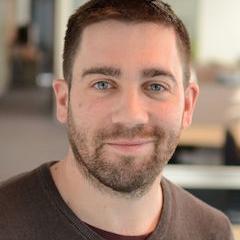 Julien Blondeau
Professor - Co-head of BRITE
Biography
Julien Blondeau received his degree in Mechanical Engineering from the Université catholique de Louvain (UCL) in 2005. He started his career as a design engineer at Tractebel Engineering, for nuclear and combined cycle power plants, before joining back the team of Pr. Jeanmart at UCL in 2008, as a teaching assistant. His Ph.D. thesis on biomass combustion was developed in collaboration with Laborelec, the research center of ENGIE, where he started working in 2012 as an expert, and then as a Technology Manager, in the fields of combustion, flue gas treatment, and emission monitoring. In 2016, he was appointed as a professor at the Vrije Universiteit Brussel (VUB), in the fluid mechanics and thermodynamics research group FLOW to proceed with his research on experimental combustion. 
Julien is active in clean heat & power production, with a focus on renewable fuels, such as biomass, waste, hydrogen and other energy carriers, and district heating networks. His industrial background makes him sensitive to operational issues and pollutant emission control.
Through a combination of pilot testing, full-scale measurements, and advanced thermodynamic and fluid dynamics simulations, he and his team aim at ensuring an optimal transition to sustainable heat and power production systems.
Julien is currently head of FLOW (VUB), and co-head of BRITE. He is the academic coordinator of the joint VUB-ULB faculty of enginering BRUFACE. He is also the coordinator of the Bioenergy Thematic Group of the Belgian Energy Research Alliance (BERA) and a board member of the Belgian Section of the Combustion Institute. He is also a member of the Expert Commitee on Climate of the Brussels-Capital Region. 
Location
USquare
USquare - Kroonlaan 227
1050 Brussels
Belgium